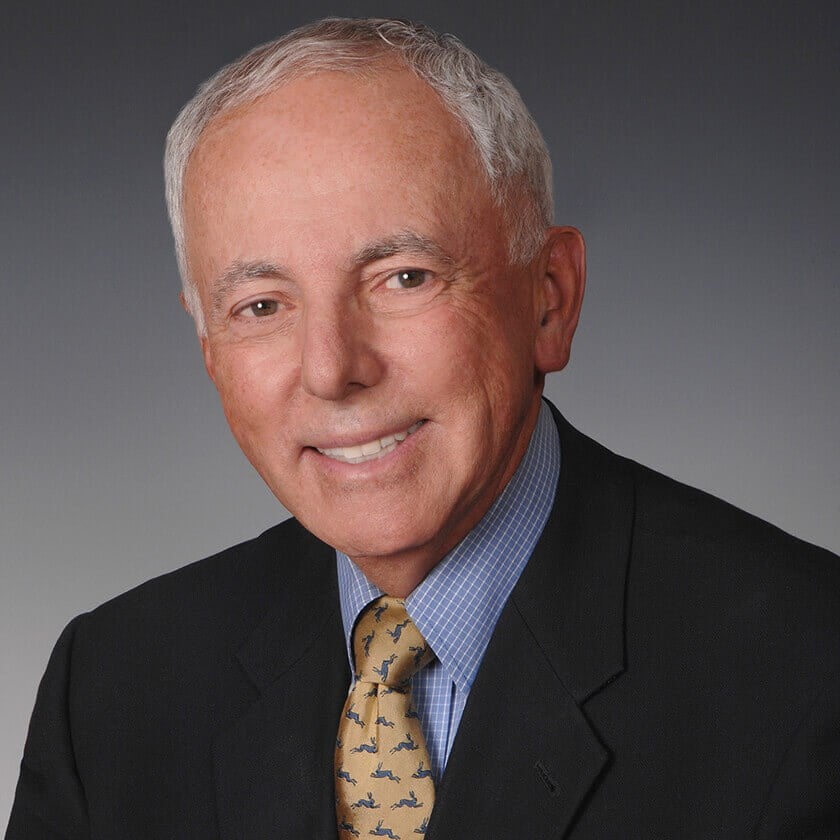 Board-certified ophthalmologist Kenneth R. Kenyon specializes in cornea, cataract, and refractive surgery with Eye Health Vision Centers at our Dartmouth, MA office. He has authored over 400 scientific publications, including a definitive text on ocular trauma, and serves on the editorial boards of several ophthalmic journals. Dr. Kenyon is a member of the international advisory board of Tissue Banks International and is certified by the American Board of Ophthalmology. He has received the Senior Honor Award of the American Academy of Ophthalmology and has been named as one of the "Best Ophthalmologists in America." Dr. Kenyon is an associate clinical professor at the Harvard Medical School, a senior surgeon at the Massachusetts Eye and Ear Infirmary, and a senior clinical scientist at the Schepens Eye Research Institute.
Dr. Kenneth Kenyon is one of the world's most experienced eye surgeons in the areas of corneal transplantation, cataract, trauma, and refractive surgery. He has performed thousands of corneal transplants and refractive surgical procedures and has trained more than 150 clinical and research fellows. He practices, teaches, and conducts research continuously in the Greater Boston area, as well as internationally.
After holding a faculty position at Johns Hopkins, he directed the Cornea Service at the Infirmary from 1978 to 1990. He then founded Cornea Consultants, a Boston-based, internationally recognized center for clinical practice, training, and research. Dr. Kenyon has performed refractive surgery since 1984 and has participated as an investigator in numerous clinical trials. He is a founding partner of the Boston Eye Surgery and Laser Center, the Laser Eye Center of Boston, University Eye and Ear Consultants of Boston, and Eye and Ear Hospital International (Lebanon).
Dr. Kenyon completed his undergraduate degree at Harvard College where he graduated with high honors. He went on to gain admittance to Johns Hopkins University School of Medicine where he received his doctor of medicine degree, and then completed a residency and chief residency in ophthalmology at the Wilmer Institute of the Johns Hopkins Hospital. Following the residencies, he completed a cornea fellowship at the Massachusetts Eye and Ear Infirmary, Harvard Medical School, and the Eye Research Institute.
Reviews
"The very best! - Dr. Kenyon is the leading cornea specialist in the US, and perhaps, the world. When my other doctors gave up on restoring my vision, he transplanted a cornea, provided me with the medications and followup that I have never experienced before from a medical professional. My vision is fast improving thanks to him. Grab him if you can!"
Anonymous
Vitals
"Dr Kenyon is a fantastic, world-renowned eye surgeon. Staff is great also."
G.G.
Google
"To summarize...A Miracle Worker!"
D.
Healthgrades
"I recently had Monovision LASIK Surgery performed by Dr. Kenyon. I was concerned and skeptical about the procedure as most would be . In addition , since I had near and far sighted eye issues there was a need to do each eye differently . From the consultations to the actual procedure Dr. Kenyon and his team were professional and informative every step of the way . Life is so much clearer now!! I highly recommend them !"
L.M.
Facebook
"I had lazily many years ago and doctor Kenyon is brilliant."
S.F.
Facebook