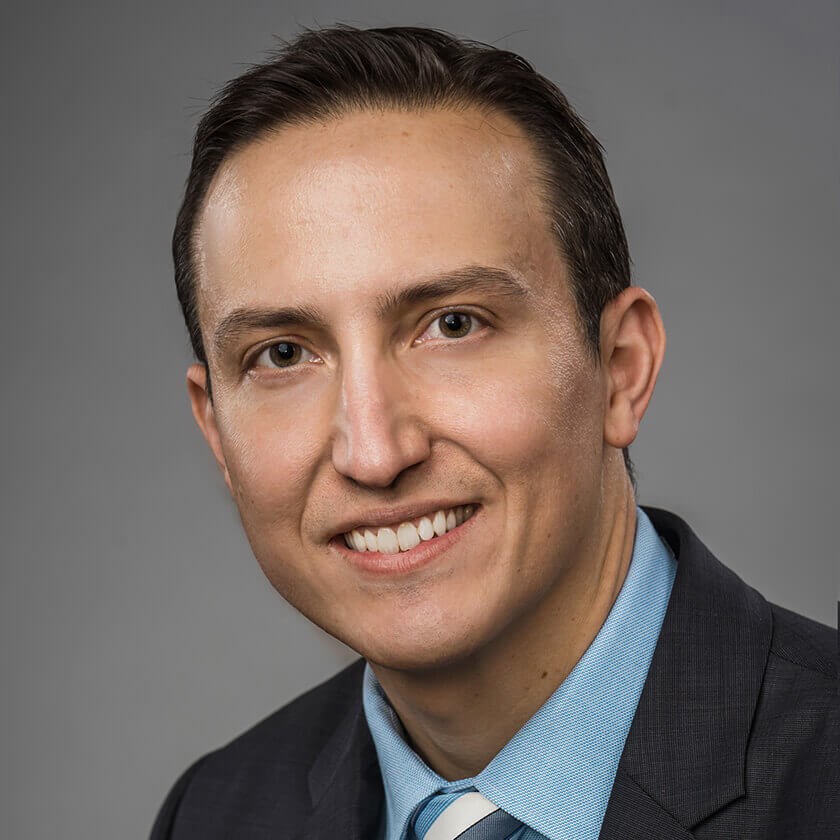 Dr. Corey Westerfeld is a board-certified medical retina specialist who serves as the Chief Medical Officer for Eye Health Vision Centers and Koch Eye Associates. He also serves on the clinical staff at the Massachusetts Eye and Ear Infirmary where he teaches residents and fellows and has mentored trainees in ophthalmology. He participates in the latest clinical trials in macular degeneration and diabetic retinopathy and maintains an active partnership with leading researchers in these evolving fields. Dr. Westerfeld is committed to bringing the latest clinical advances and developments to his patients. He is an active member of the American Medical Association, the Massachusetts Medical Society, the American Academy of Ophthalmology, the American Society of Retina Specialists, and the Association for Research in vision and Ophthalmology.
Dr. Westerfeld is a native of Houston, TX and enjoys spending time with his daughters, attending and participating in sporting events, and going to the beach. Since coming to the Massachusetts area, he has become a loyal New England sports fan and enjoys supporting and following the Red Sox, Patriots, Celtics, and Bruins.
As a retina specialist at the Dartmouth, MA Eye Health Vision Centers facility, Dr. Westerfeld focuses his work on diseases of the retina, vitreous, and optic nerve. He regularly sees patients with diabetes- and hypertension-related retinal problems, age-related macular degeneration, and other issues, such as retinal detachment, macular holes, and "flashers" and "floaters."
Dr. Westerfeld attended Baylor University in Waco, TX where he graduated summa cum laude with a degree in biochemistry. At Baylor, Dr. Westerfeld served as a leader in the pre-medical honor society. He was also selected to join the prestigious Phi Beta Kappa society, an honor given only to the top one percent of college graduates nationwide. Dr. Westerfeld then attended medical school at the University of Texas at Houston where he received many honors, including acceptance into the Alpha Omega Alpha national medical honor society.
Dr. Westerfeld remained in Houston to perform a combined medical-surgical internship at the University of Texas at Houston. He then came to Boston for his ophthalmology residency training at the Harvard Medical School/Massachusetts Eye and Ear Infirmary. Dr. Westerfeld stayed on at Harvard to perform a two-year vitreoretinal surgical fellowship at the Massachusetts Eye and Ear Infirmary. While there, he trained under many leaders in the field and published numerous works on macular degeneration, diabetic retinopathy, surgical techniques, and other pediatric and adult retinal diseases. Dr. Westerfeld has presented his work at local and national meetings and has received recognition for his work, including awards from the National Eye Institute and the New England Ophthalmological Society.