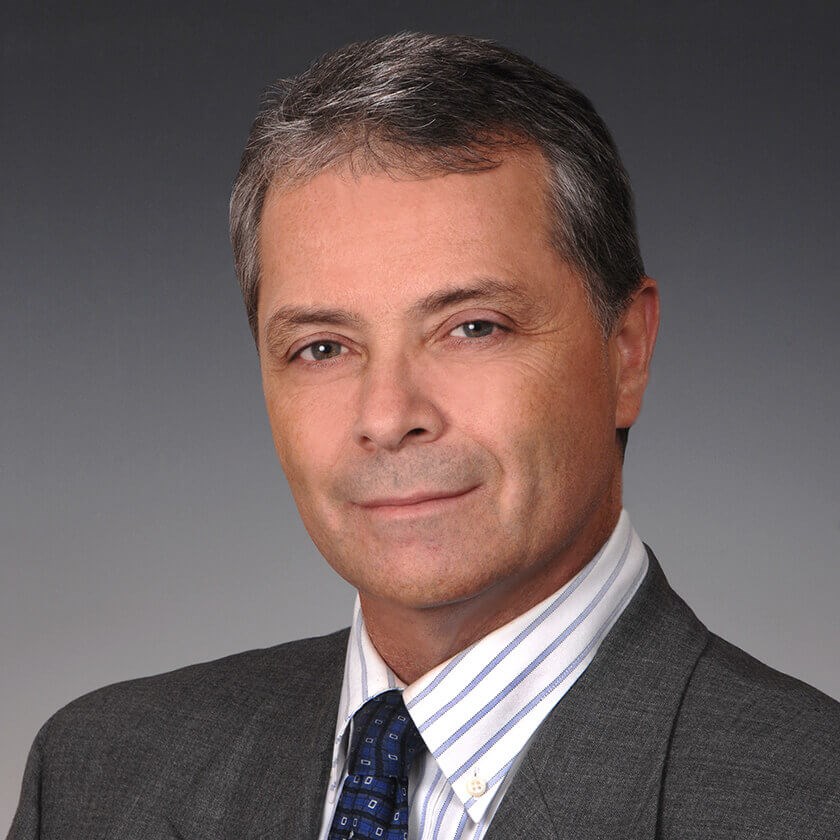 Dr. Ronald J. Mastrolia, born and raised in New Jersey, practices optometry at our Fairhaven, MA Eye Health Vision Centers facility. He has many years of experience in eye care and has worked in ophthalmology offices, as well as in private practice. His areas of expertise are ocular foreign-body removal, the neurology of vision, and contact lenses. Dr. Mastrolia was accepted into Mensa in 1985 and was also a semi-pro baseball player for 10 years. He and his wife, who is also an optometrist, have two children and love to travel. When he is not working, he enjoys surfing, basketball, oceanography, astronomy, and music.
Dr. Mastrolia specializes in a wide range of eye care fields, including the neurology of vision, which means he is skilled in managing disorders that affect the visual pathways in the brain. He is also experienced in working with athletes to address their specific vision challenges to improve athletic performance. Dr. Mastrolia also sees patients for ocular foreign-body removal in cases where surgery is not required, as well as general eye care and contact lenses.
After graduating from Rutgers University in 1979 with a degree in biology, Dr. Mastrolia spent time working in the fields of cancer research, heart pacemakers, and food quality control. He then attended the New England College of Optometry in Boston, MA where he graduated with his doctor of optometry degree in 1987. He was a member of the Beta Sigma Kappa honor society there.
Reviews
"Excellent Doctor. He takes the time to actually speak to you and engage in true and meaningful Doctor/Patient conversation."
L.H.
Google
"I have been coming here (Fairhaven office) for 20 years, since we moved back to town in 2020.  The office staff are very helpful and thorough, and Dr. Ronald Mastrolia is very professional and engaging, and I always learn new things when I speak with him.  I had concerns about macular degeneration (tested positive on both sides via 23 &Me DNA test), and he   spent time discussing this with me.  I felt so much better after my eye exam.  I've never had a negative experience here.  All the staff were also very accommodating and patient with my son who has significant mental health issues."
B.B.
Yelp
"My daughter and I have been going to Eye Health Vision Centers in Fairhaven for many years. We are always greeted by Jillian in a professional and friendly manner. She has a way of making you feel comfortable and really cares what is going on in your life. The rest of the staff is so wonderful because my daughter has Autism and they are so patient and kind to her. Dr. Mastrolia is very knowledgeable in his field and takes the time to explain things and asks you if you have any questions or concerns. The Optical department is great to deal with. They take as much time as you need to make sure your questions are answered and are always friendly. I would highly recommend this practice to anyone looking for great eye care."
A.C.
Google
Related Offers