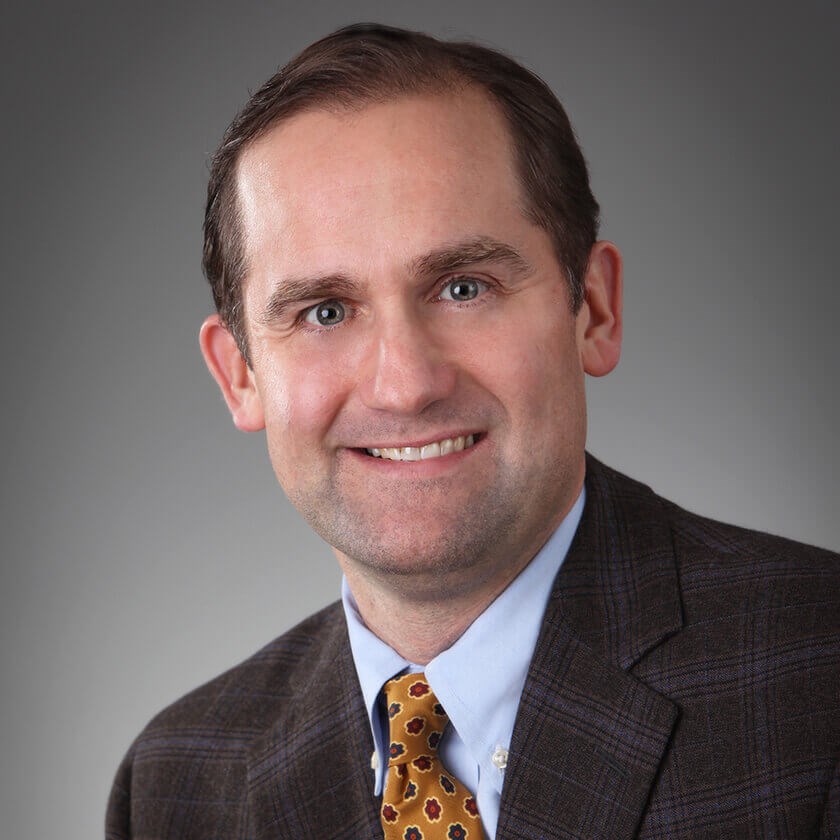 Dr. John E. Meehan is a board-certified, fellowship-trained ophthalmologist at the Dartmouth, MA Eye Health Vision Centers facility. He specializes in medical and surgical glaucoma management and is a fellow of the American Academy of Ophthalmology. Dr. Meehan has been in private practice since 2001 and moved to Dartmouth in 2005. He maintains staff privileges at St. Luke's Hospital in New Bedford, MA and at Charlton Memorial Hospital and St. Anne's Hospital in Fall River, MA. Dr. Meehan lives in Dartmouth, MA with his wife and children.
Dr. Meehan is an expert in the care of complicated glaucoma cases, including filtering surgeries with anti-metabolites and the placement of glaucoma drainage devices. Anti-metabolites are used in certain glaucoma surgeries to help prevent fibrosis and scarring. He is also skilled in the use of the latest "no stitch" cataract removal technique using topical eye-drop anesthesia. This technique requires only a tiny incision in the cornea, which seals itself back up after placement of the new intraocular lens.
Dr. Meehan attended college at Bucknell University and graduated with a BA degree in biology. He then went to medical school at Hahnemann University Hospital in Philadelphia, PA where he obtained his doctor of medicine degree in 1996. He fulfilled his internship at Mercy Hospital in San Diego and his ophthalmology residency at SUNY Upstate Medical Center in Syracuse, NY. Dr. Meehan then completed a glaucoma fellowship under Robert N. Weinreb, M.D. at the University of California San Diego Shiley Eye Center.
Reviews
"I can't say enough about Eye Health Vision in Fairhaven and Dartmouth.The medical side with Dr. Loerinc and Dr. Meehan have been thorough, professional and importantly... not rushed.  They have provided the best eyecare that I've ever experienced.On the optical shop side, Ann DeMilio was extremely helpful in choosing frames and lenses that the entire process was actually enjoyable! Ann took the time and guided both me and my wife into frames and options that we absolutely love.  It was a pleasure to have such a great experience!"
M.S.
Yelp
"I Had Caterac Surgery Done with Dr.Meehan...Couldn't Be Happier...All Staff Were Absolutely Wonderful"
D.L.
Google
"I Had Caterac Surgery Done with Dr.Meehan...Couldn't Be Happier...All Staff Were Absolutely Wonderful"
D.L.
Google
"Dr. Meehan provided me with an excellent eye exam, was very knowledgeable and offered reasonable options for cataract surgery. Zachariah provided an excellent pre-exam and has wonderful personality! A great team!"
S.C.
Google
"Good place to visit and get eyes examined. Had cataract removed several years ago and I am still a very happy camper. Like Dr. Meehan very down to earth and professional. Listens to your questions and works with you when he can."
C.B.
Google