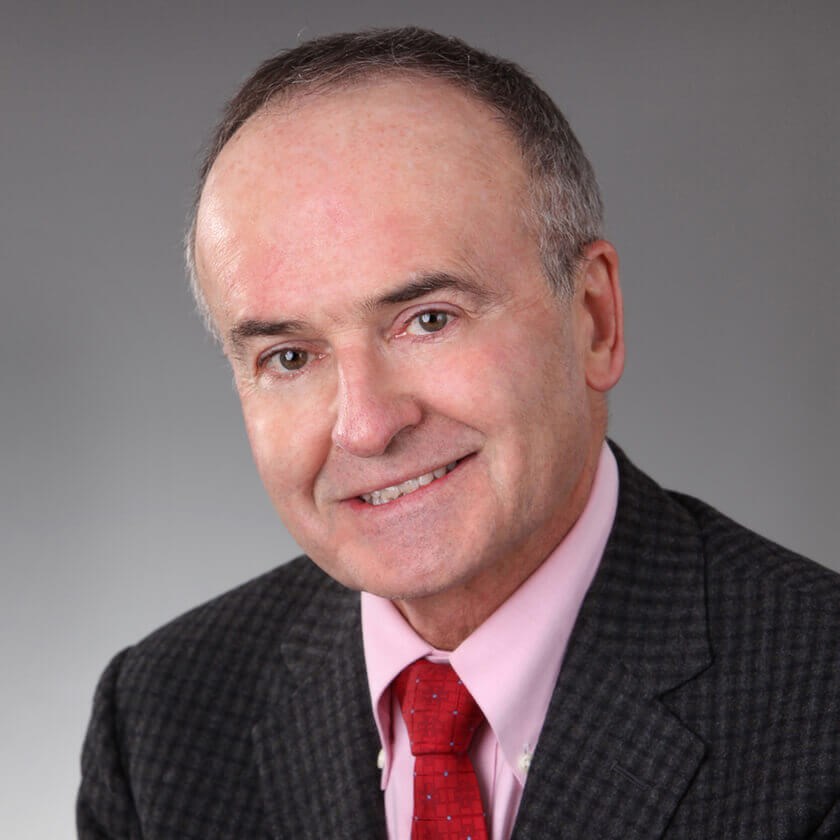 Board-certified surgeon Dr. Daniel J. Townsend specializes in oculoplastic and lacrimal surgery at the Dartmouth, MA Eye Health Vision Centers facility. Dr. Townsend is also on the teaching faculties of Harvard Medical School and Tufts Medical School and is a former co-director of the oculoplastics service at the Massachusetts Eye and Ear Infirmary. He is an active member of the American Society of Ophthalmic Plastic Reconstructive Surgery, the American Academy of Ophthalmology, the New England Ophthalmologic Society, and the Massachusetts Society of Eye Physicians and Surgeons. Dr. Townsend is certified by the American Society of Ophthalmic Plastic and Reconstructive Surgery and the American Board of Ophthalmology. In 1994, Dr. Townsend co-authored the best-selling medical text, Atlas of Eyelid Surgery, which has sold thousands of copies in the United States and abroad.
As an oculoplastic and lacrimal surgeon, Dr. Townsend specializes in surgical procedures involving the eyelids, the tear duct system, and the orbital bone around the eye. He is highly experienced in performing both cosmetic and medical/corrective oculoplastic surgery, such as blepharoplasty. In addition to blepharoplasty, Dr. Townsend specializes in cosmetic facial plastic surgery techniques, including forehead and brow lifts. He also performs botulinum toxin injections and laser skin resurfacing, which reduce the appearance of wrinkles and scars.
If you are considering blepharoplasty or other facial plastic surgery, Dr. Townsend invites you to make an appointment to meet with him for a personal consultation. He ensures complete confidentiality and individual attention and is available to answer any questions you may have.
Dr. Townsend received his doctor of medicine degree from the Mayo Medical School in Rochester, MN. After obtaining his medical degree, he completed an internship in medicine at the New England Deaconess Hospital. Dr. Townsend then went on to fulfill a residency in ophthalmology and a fellowship in oculoplastic/orbital disease at the Massachusetts Eye and Ear Infirmary.
Reviews
"Great experience with Dr. Townsend! - I came here after being told my issues couldn't be "fixed" a few times. He spoke it's me, understood the issue and took care of me and my concern! He's got a great bedside manner. Very kind and funny as well!"
2.
RealSelf
"Dr.Townsend is very professional. Great service and has a good sense of humor. Would defiantly recommend him for facial rejuvenation Botox and fillers."
P.C.
Google
"Dr.Townsend is very professional. Great service and has a good sense of humor. Would defiantly recommend him for facial rejuvenation Botox and fillers."
Google User
Google
"I've been seen here for years and the service is consistently great. Appointments can be scheduled quickly and the receptionists are very sweet at the desks. I saw Dr. Allard and it was such a positive experience, she was very thorough and since I have recurrent sty issues she referred me to Dr. Townsend, a well respected surgeon, for a lancing procedure. I popped down to their optical shop as my prescription had worsened and I needed new lenses. Ann helped me select my frames without being overly suggestive as I honestly can't stand that. She was very knowledgeable yet actually gave me room to breathe and be comfortable with my selection. She had me in and out efficiently, around 15 minutes. I'm surprised though that plexiglass wasn't installed as we are two years into a pandemic which spreads through close contact and these opticians are literally in your face taking measurements. Seeing as they were clearly short staffed, corporate should take note to further protect their patrons and employees."
J.D.
Google
"Blepharoplasty by Dr Townsend.  Excellent results.  Professional, caring.  Lightens the mood by telling stories about his girlfriends and swimwear line.  I still don't know if he's kidding.  Great job. Highly recommend.  Trish C. Portsmouth, RI"
P.C.
Yelp
Related Offers