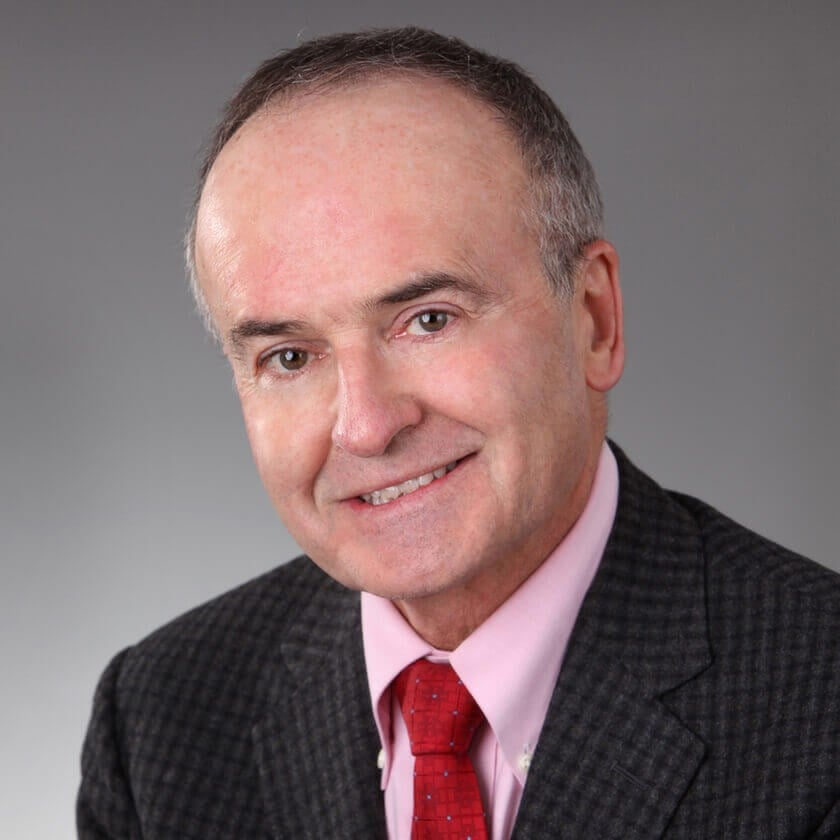 Board-certified surgeon Dr. Daniel J. Townsend specializes in oculoplastic and lacrimal surgery at the Dartmouth, MA Eye Health Vision Centers facility. Dr. Townsend is also on the teaching faculties of Harvard Medical School and Tufts Medical School and is a former co-director of the oculoplastics service at the Massachusetts Eye and Ear Infirmary. He is an active member of the American Society of Ophthalmic Plastic Reconstructive Surgery, the American Academy of Ophthalmology, the New England Ophthalmologic Society, and the Massachusetts Society of Eye Physicians and Surgeons. Dr. Townsend is certified by the American Society of Ophthalmic Plastic and Reconstructive Surgery and the American Board of Ophthalmology. In 1994, Dr. Townsend co-authored the best-selling medical text, Atlas of Eyelid Surgery, which has sold thousands of copies in the United States and abroad.
As an oculoplastic and lacrimal surgeon, Dr. Townsend specializes in surgical procedures involving the eyelids, the tear duct system, and the orbital bone around the eye. He is highly experienced in performing both cosmetic and medical/corrective oculoplastic surgery, such as blepharoplasty. In addition to blepharoplasty, Dr. Townsend specializes in cosmetic facial plastic surgery techniques, including forehead and brow lifts. He also performs botulinum toxin injections and laser skin resurfacing, which reduce the appearance of wrinkles and scars.
If you are considering blepharoplasty or other facial plastic surgery, Dr. Townsend invites you to make an appointment to meet with him for a personal consultation. He ensures complete confidentiality and individual attention and is available to answer any questions you may have.
Dr. Townsend received his doctor of medicine degree from the Mayo Medical School in Rochester, MN. After obtaining his medical degree, he completed an internship in medicine at the New England Deaconess Hospital. Dr. Townsend then went on to fulfill a residency in ophthalmology and a fellowship in oculoplastic/orbital disease at the Massachusetts Eye and Ear Infirmary.
Reviews
"Dr. Townsend did upper and lower lid surgery on both of my eyes six years ago. They were perfectly even and the improvement was beyond what I expected. I highly recommend him!"
J.F.
Yelp
"The best - I had been badly burned he is the only Doctor I trust"
Anonymous
Vitals
"This Doctor is the Best! - I have had my eyes botched and had numerous corrective eyes surgeries. None of the Doctors could fix me as my eyes were a mess. Dr. Townsend never gave up on me! This Doctor kept working on my eyes until they were fixed! I highly recommend him!!!"
Anonymous
Vitals
"Exceptional - It's been ten months since my eyelid surgery and I could not be happier. I would highly recommend Dr Townsend to anyone who is considering eyelid surgery. I had complete confidence in his skill and I was not disappointed."
Anonymous
Vitals
"Best in the business - I have been seeing Dr. Townsend for 3-4 years now and very happy with his practice.Always get an appointment and always satisfied."
Anonymous
Vitals